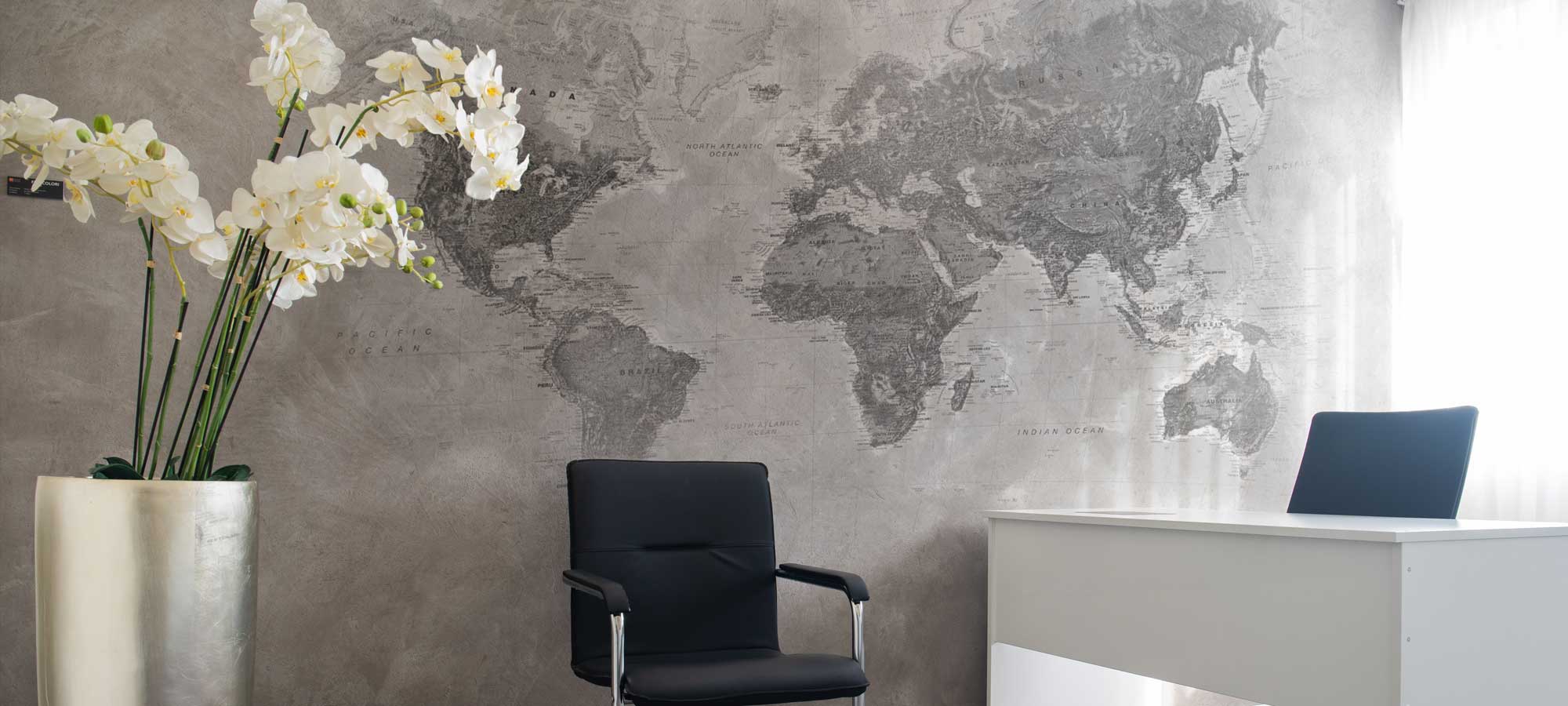 FRESCOArt
–
PIGMENT PRINT
FRESCOArt places every wall and ceiling surface artistically and strikingly in the spotlight. There are no limitations on your own ideas and desires. First we print a motif of your choice on a transfer foil on our in-house large format plotter. Then our special FRESCOArt adhesive is applied to the wall or ceiling. Finally, a trained applicator places the transfer foil and allows the adhesive to harden overnight.
Therefore, the colours of your desired motif are transferred to the wall or ceiling and integrated into the surface finish. An optional FrescoArt finish can be applied to protect the motif. This process can be used to integrate individual designs, photos, company logos, artwork or other motifs onto the surface of your walls or ceilings. Design your very own Fresco with every image.
about our grains
CARAMOR® is manufactured in five different grains of CM0 (=fine grain) up to CM7 (=coarse grain). This system enables countless structural variations because the grains can always be combined in different ways. Generally, a special surface structure is achieved by applying specific varying grain strengths one after the other on the wall in multiple layers. The advantage over other smoothing compounds is that this structure is produced systematically so it is autonomous. Multiple people can work on a large wall surface and create creative structures without later identifying the style, or trowelling technique of a specific individual. Naturally, creative work with individual technique and style is also possible using CARAMOR®. In addition different grain sizes may already be combined in one mass prior to application which enables additional creative structure variations.
We are continually exchanging ideas with creative users, end clients and architects in order to systematically developed new structures and continually expand our portfolio.
PURAMENTE®  seamless shower
REAL METAL  wall finishing