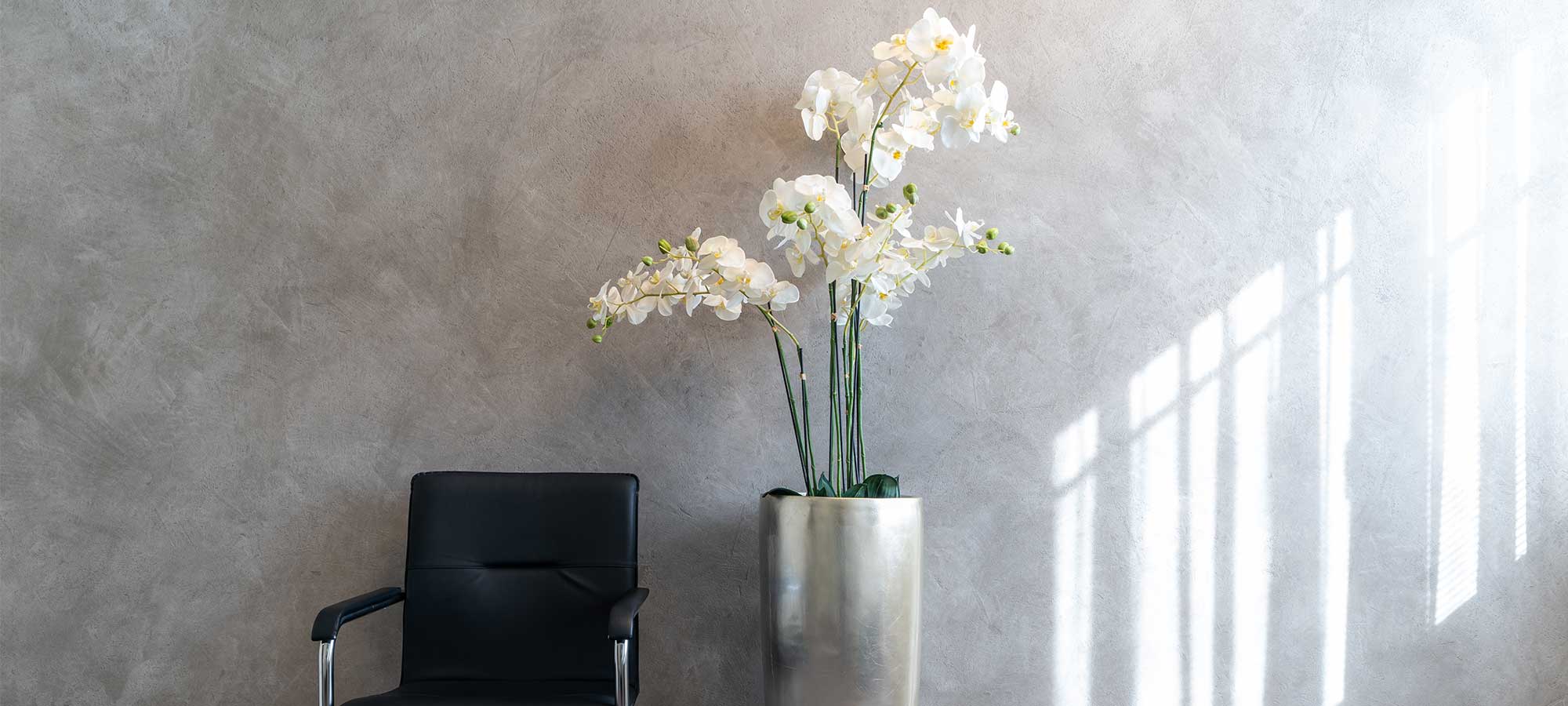 CARAMOR®
–
NATURAL LIMESTONE-MARBLE PLASTER
CARAMOR® – the centrepiece and basis of all our surface finishes. CARAMOR® itself is made of 96% natural substances and supports a healthy indoor climate. Walls refined using CARAMOR® can "breathe", absorb moisture and release it back again in a regulated way. No underlying smells, no steamed mirrors and a fresh, healthy atmosphere are practical advantages with open CARAMOR® application.
In addition, the plaster is completely solid-coloured. Αny soiling can be easily removed using an abrasive pad. In addition, up to 400 structures and 100,000 colours enable a countless number of design possibilities, completely freeing your individuality. Whether refreshing and vivid, or soft and balanced, you set the tone. Use the robust durability, enjoy the original beauty and look forward to a special design experience.
STRUCTURE VARIANT EXAMPLES
CARAMOR® is available in almost every colour. Simply select your desired colour from a current colour card from your painting company. The ability to customise the product pigmentation offers incredible design freedom!
*Images are purely for illustrative purposes, screen colours may differ! Please always use a colour fan to make your colour selection and tell us your desired colour using the colour number.
PURAMENTE®  seamless shower